DOCUMENTATION
All your information at your fingertips.
With Beamo, keep records, curate tribal knowledge, and reduce information loss.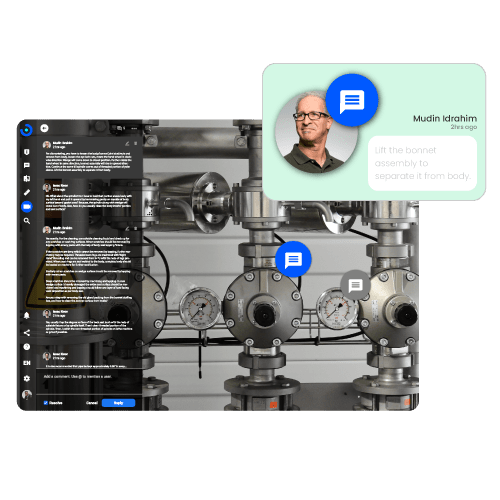 Documentation made easy
Beamo allows you to input important information while capturing spaces, placing valuable knowledge in its appropriate context.
90 %


REPORTING TIME
SAVED
Your reports are ready for you and your entire team right when you leave the site, not a week after.
50 %


WORKFORCE TIME
SAVED
Don't waste time finding the right information. It is always right where it is supposed to be.
40 %


FEWER TRAVELS
ONSITE
No need to keep going onsite when you have the information you need available online.
BEAMO PORTAL
Powerful knowledge at your disposal.
Store and find the information you need where you expect them to be.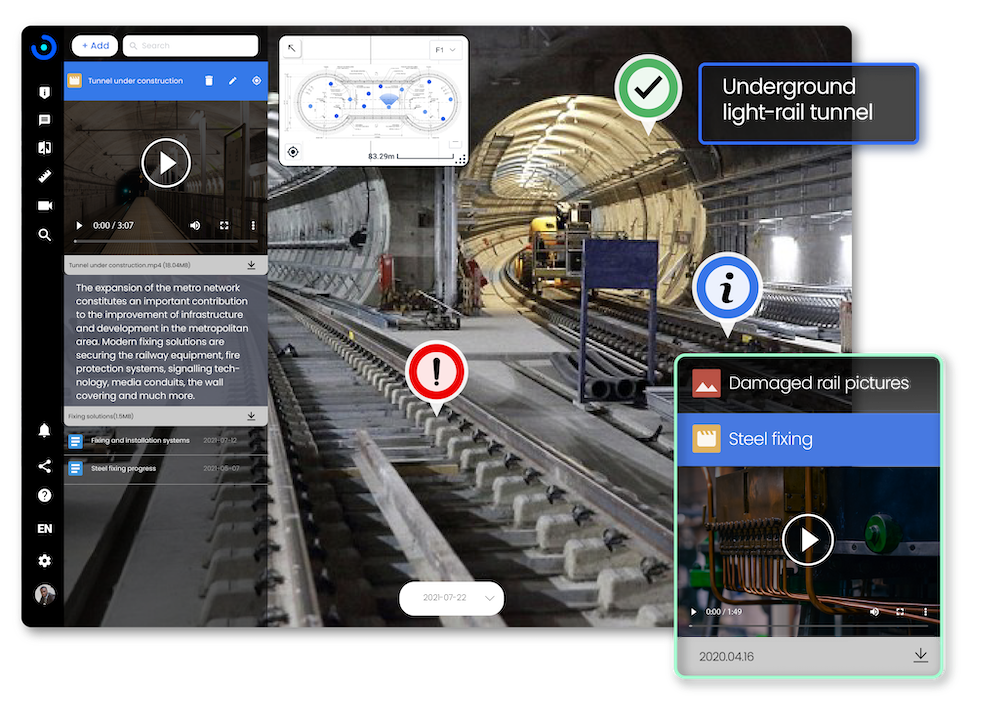 Organize information with visual context.
Enterprises have trouble dealing with a tremendous amount of data. Contextualize information by anchoring it spatially in a 3D virtual space, like in real life.
Save hundreds of hours in documentation.
Gone are the days of manually patching up information for reports. Automatically stitch pictures and media, with location information, directly on an interactive floor plan to speed up reporting.
Maintain knowledge continuity.
Never waste away expertise in the bottom drawer of a retiring manager. Build up your knowledge base and make it available for current and future generations of employees.
Want to go for a 360° spin?
POWERFULL FEATURES
Keep the light on for the whole team.
Don't let important data fall through the cracks. Share valuable information and collaborate with the whole team.
USE CASES
Store any file in its right context.
Beamo allows you to add information or upload materials in intuitive places within the 3D Workspace.
Want to go for a 360° spin?
SOLUTION
Inspection - 360° site surveys made easy
Automate inspection processes and bring results in minutes. Beamo lets you capture any space in 360° without requiring any expertise.
LEARN MORE
CASE STUDY
Major semiconductor manufacturer introduces Beamo as a framework for immersive information management.
LEARN MORE