INSPECTION
360° inspection
made easy
Automate inspection processes and bring results in minutes. Beamo lets you capture any space in 360° without requiring any expertise.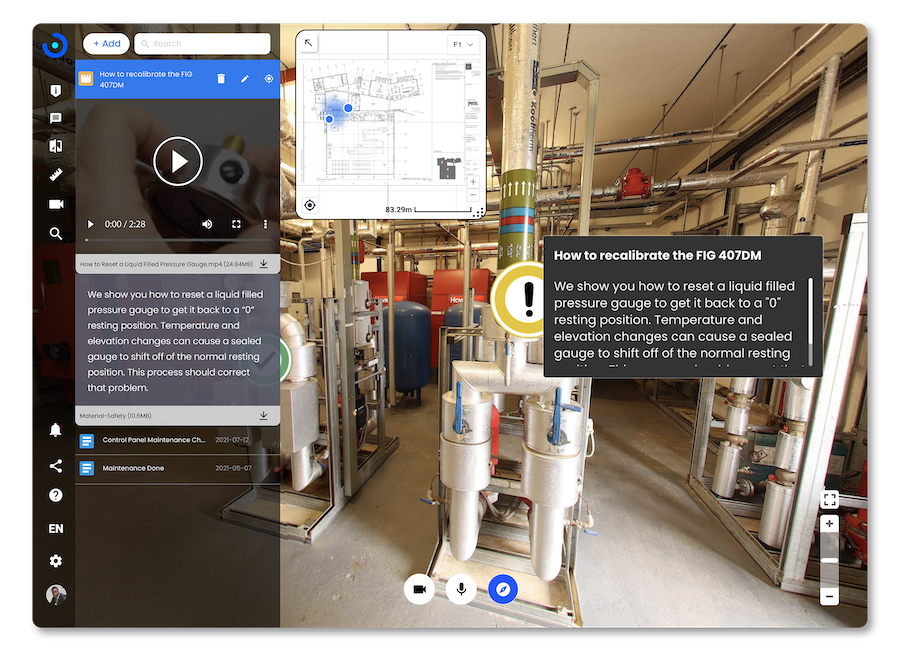 Pain-Free Site Surveys
Beamo provides a streamlined experience, using top-of-the-line software and hardware solutions.
30 %




TIME REDUCED WHEN PERFORMING SITE SURVEYS
Complete site surveys faster than traditional methods while providing greater details through 360° image captures.
40 %


FEWER TRAVELS
ONSITE
Avoid lengthy travels by capturing a complete picture of your facilities and avoid going back for missed details or for the needs of other departments.
70 %




SMALLER INSPECTION TEAM NEEDED ONSITE
Stop having to send large cross-funcitonal inspection teams to remote places. Send only one site surveyor or use resources avalaible onsite.
BEAMO APP
Inspect sites in their full 360° glory.
Instead of mobilizing a cross-departmental team to run around the world, Beamo allows anybody available onsite to easily capture using a smartphone and a 360° camera.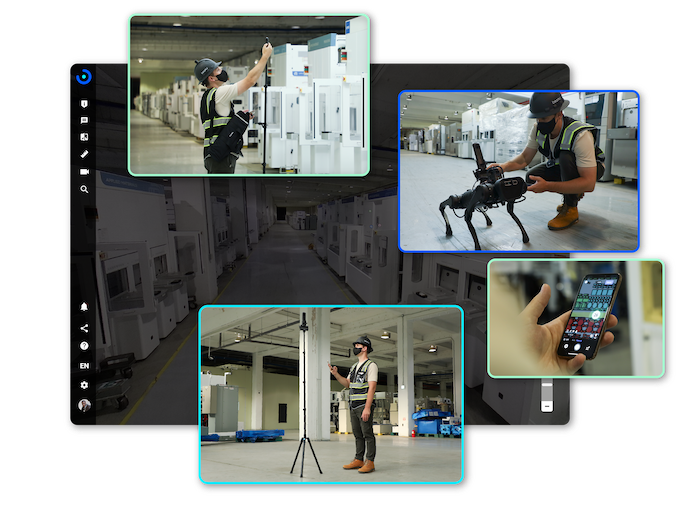 Streamline your inspection workflow.
Beamo reduces the effort of surveying with a streamlined and guided workflow. Document site surveys consistently and compare them through time.
Get all those hard-to-reach places.
Beamo lets you also capture hazardous or hard-to-access environments (ladders, rooftops, cables, low ceilings, narrow paths, underlayments...)
Built to scale up quickly and easily.
There is no limit in the size or variety of the space that you want to capture. You can customize your space and where it's hosted.

Beamo makes it possible to map the real world onto the virtual space very easily.
In addition to reducing the amount of time spent on creating reports by taking photographs, the reporters are now able to provide a more realistic report with a sense of reality.
Since the 3D View shows information about the entire facility, there is no need to travel to the facility to re-photograph the forgotten or additional information that is needed.
Yoichi Taguchi, Senior Manager at NTT Communications
Want to go for a 360° spin?
USE CASES
Survey anywhere and anyhow.
Beamo lets you capture any indoor or outdoor environment in full detail to serve your specific purpose.
BEAMO PORTAL
Prepare your inspection, save time onsite
Beamo allows you to prepare for site visits ahead of time, which helps your teams be more efficient and productive.
Want to go for a 360° spin?
SOLUTION
Maintenance - Keep watch on your most critical assets.
With Beamo, monitor your assets in real-time, onsite or offsite and support your maintenance operations with a centralized documentation platform.
LEARN MORE
CASE STUDY
Automating site survey processes to optimize next-generation data center management.
LEARN MORE