MAINTENANCE
Keep watch on your most critical assets.
With Beamo, monitor your assets in real-time, onsite or offsite.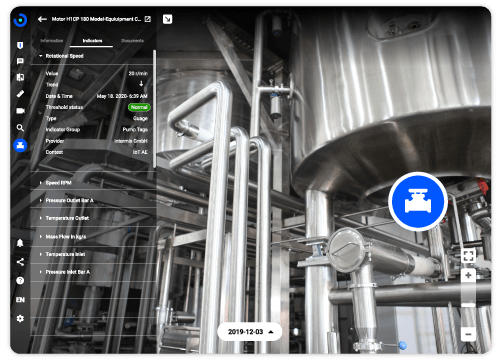 Don't wait for the alarm to trigger.
Stay on top of what's happening at your facilities without having to go there all the time.
80 %


POTENTIAL RISKS


AVERTED
Monitor you work environment and spot high-risk issues and address them early to prevent any physical harm to your teams or economic damage to business.
40 %


FEWER TRAVELS
ONSITE
Avoid lengthy travels by carefully preparing your maintenance operations and always having the appropriate documentation with you.
30 %


IMPROVED MTTR


AFTER FAILURE
From failure to fully operational status, reduce your mean time to recovery with better monitoring and contextualized decision making.
3D WORKSPACE
Monitor your assets remotely.
Beamo gives you in-depth visibility of your assets. Work in a 3D Workspace, no matter where your teams are.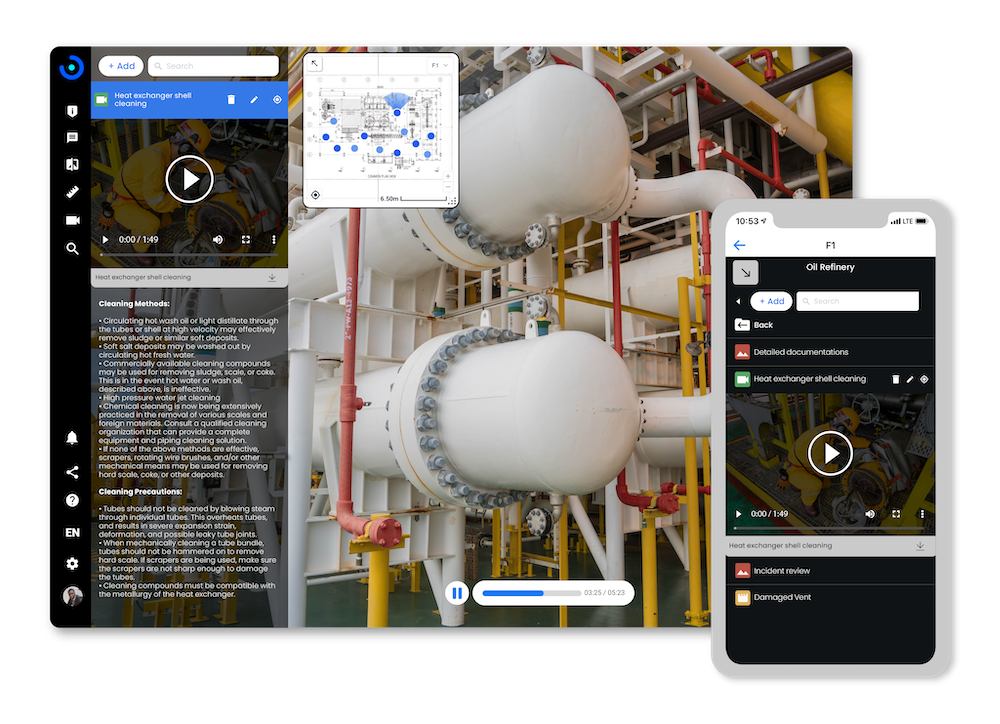 Get insights into remote places before going there.
Beamo uses state-of-the-art hardware and software technology to capture the entirety of your sites into an immersive 360° digital twin. Allow experts and specialists access to sites in advance to support the planning of their maintenance routines, check access protocols...
Digitally transform your place of operations.
Get rid of outdated paper workflows and give access to onsite and offsite experts to a 3D database that contextualizes building documentation, maintenance reports, or equipment manuals. Consult documents on the go and avoid carrying in and out what is not needed.
Onboard staff quickly, train them even faster, remotely.
Beamo lets you create tailored content and embed it into an immersive and interactive virtual tour of your sites. Provide an immersive and centralized platform for self-onboarding, and to host live training sessions and informative videos or documents, without going onsite.
Want to go for a 360° spin?
USE CASES
A staple for enterprises with distributed and critical facilities.
Beamo is an enterprise-grade digital twin solution that unifies your entire network of facilities, even when they're thousands of miles apart.
DIGITAL TWIN
The new soul of the digital enterprise
Beamo is a digital twin solution, allowing you to augment it with layers of information and integrate with your enterprise's operational and business workflows.
Want to go for a 360° spin?
SOLUTION
Training - Virtual training made real.
With Beamo, create your own immersive training environment and empower new recruits with tailored content for each asset.
LEARN MORE