TRAINING
Virtual training made real.
With Beamo, facilitate an immersive training environment.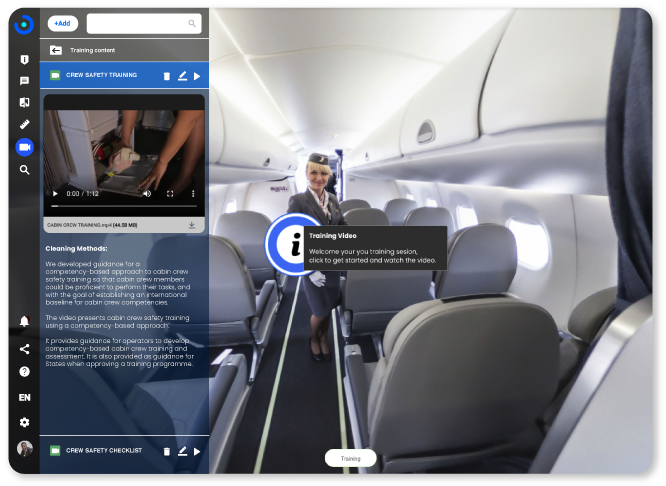 Prepare your teams from day one.
Beamo allows you to conduct training comprehensively and conveniently, positioning your teams for success.
96 %




GAINED MORE CONTEXT AND UNDERSTANDING
Better prepare your staff to follow proper protocols, handle equipment, know hazardous areas, or respond to common and emergency situations.
78 %




PREFERRED 360° LEARNING OVER VIDEOS
Boost self-onboarding by providing an immersive 3D space that mimicks reality and by providing content customized to each type of asset.
50 %


REDUCED TIME
FOR SELF-PACED LEARNING
Onboard and train new recruits remotely and quickly, without going onsite and avoid wasting training experts' time in lengthy and risky travels.
3D WORKSPACE
Take your onboarding to the next level.
Beamo allows you to facilitate your training within the digital twin of your work environment, creating a truly immersive experience.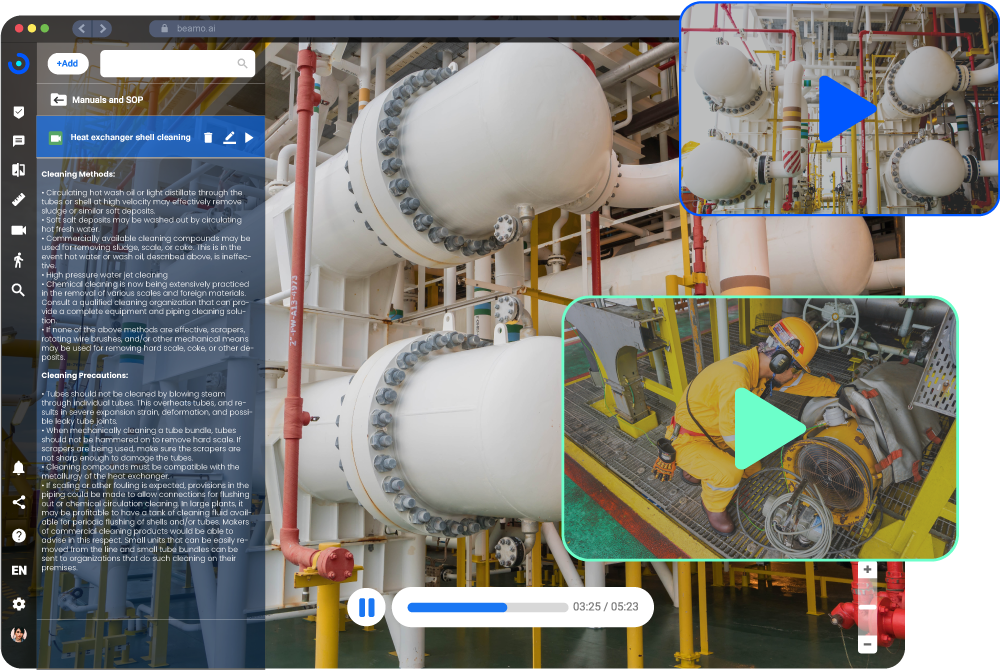 Create an immersive training playground.
Create an immersive and interactive virtual tour of your sites. Allow your new team members to explore and interact with sites almost as if they were physically there, even before they actually get there.
Onboard your staff at your own convenience.
Onboard new members without being at the mercy of the accessibility and availability of assets or facilities. Imagine having to train flight attendants with dozens of types of aircraft. What a nightmare to schedule and coordinate training for that.
Train teams to handle any situation.
Giving teams ready access to digital twins of critical facilities can equip them with near firsthand experience before even stepping foot onsite. Teams can already familiarize themselves with the environment so that they can react quickly and intuitively to any situation.
Want to go for a 360° spin?
BEAMO PORTAL
Knowledge shared is power multiplied.
Beamo lets you choose exactly how you want to onboard teams.
USE CASES
Create a full arsenal of training courses.
Build dedicated training course materials for the different types of members on your team.
Want to go for a 360° spin?
CASE STUDY
How a major Airline is digitizing its training.
Beamo helped a major airline to capture the interiors of their aircraft using the Beamo Starter Kit to create digital twins for crew training purposes.
LEARN MORE