DATA CENTER CASE STUDY
Learn how NTT Communications is saving costs and improving collaboration using Beamo.

RESULTS
Financial: $10,000 per engineer per year is saved in travel costs.
Time: Reduced 30% of the time needed to conduct a site survey. 500 hours of inspections, per site, were saved each year.
Quality: Vastly improved data management, survey workflow, team communication.
Collaboration: Communication was improved by using 3D visualization which provided more contextualization and led to less miscommunication.
Process: Implemented an easy, quick and DIY site survey workflow for field engineers who are responsible for conducting site surveys. Generating digital twins to support the reporting process.
Projections of further implementation: As the solution is deployed 150 Data Centers and Telecommunication buildings, Beamo will provide savings of $300,000 per site by the end of 2025.
BACKGROUND
NTT Communications is a leader in information and communication technology, has expertise in private networks, cloud, hosting and IP networking services, and industry leadership in IPv6 transit technology. Its extensive global IT infrastructure includes a Tier1 global IP backbone networks with one of the highest available transpacific capabilities, and secure data centers in Asia, North America and Europe.
SCOPE
NTT Communications's Data Center field surveys wanted to improve efficiency with Beamo compared to traditional field survey processes.

The following are areas that were checked for measurable improvement:
Documentation of on-site conditions
Progress monitoring
Improved communication
Centralize surveys results
Documentation all in one platform
Assets management by visualization
Assessment
Establish a centralized spatial data and documentation management platform
NTT Communications is the largest telecom company in Japan and one of the largest worldwide. To manage space allocation, improve data center resiliency, and reduce the risk of downtime, field inspections and site surveys are conducted on more than 150 facilities around the world. Field teams, composed of engineers from different departments, travel to those locations to evaluate a building's condition. Reports are drafted after every inspection to inform the commercial department, the management team, or an external construction or design company.
NTT Communications wants to establish a centralized spatial data and documentation management platform based on the 3D digital twin technology. The goal is to reduce the amount of redundant site surveys, improve overall communication, and improve the reporting workflow. By using this technology, NTT Communications reduced site survey-related expenses, optimized human resources allocation, and improved collaboration on a global scale.
Beamo is currently used to conduct site surveys for 70 buildings in Japan, US and Germany. NTT Communications plans on using the solution in 150+ facilities worldwide by the end of 2022.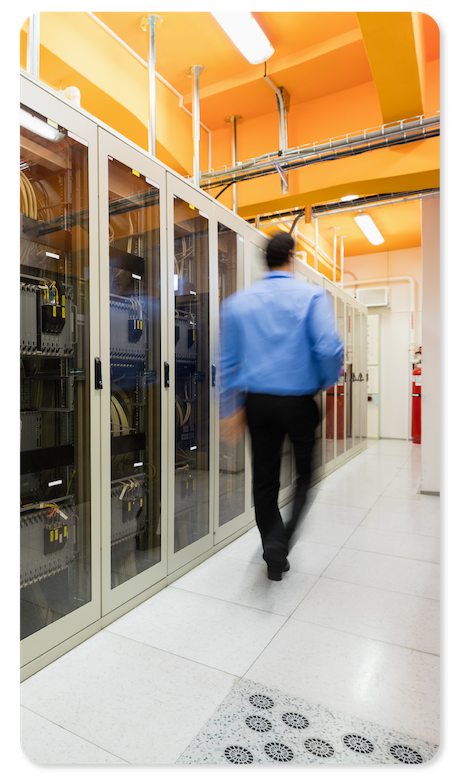 SOLUTION I
Automating site survey processes to optimize next-generation data center management
BEFORE
For each inspection, field engineers need to execute a number of important tasks that demand too much time to plan, execute, and report. The engineering team's time and effort are wasted on non-revenue generating, menial activities. While onsite, cumbersome processes coupled with a harsh environment (low temperatures, loud machinery, repetitive tasks) make site surveys a difficult task in itself.

Before using Beamo, NTT Communications' facility managers conducted site surveys in all their data centers using the following traditional methods:
Retrieve data from previous site surveys in which data was organized into multiple repositories.
Examine the retrieved data to compare it with the building's paper documentation and existing static pictures.
Travel long hours and distances to the building location.
Check the site in person, draw the workflow by hand, and capture needed information with a conventional camera while taking notes on paper.
If there is an error or more data is needed for a more confident decision the whole process will be repeated, sometimes multiple times.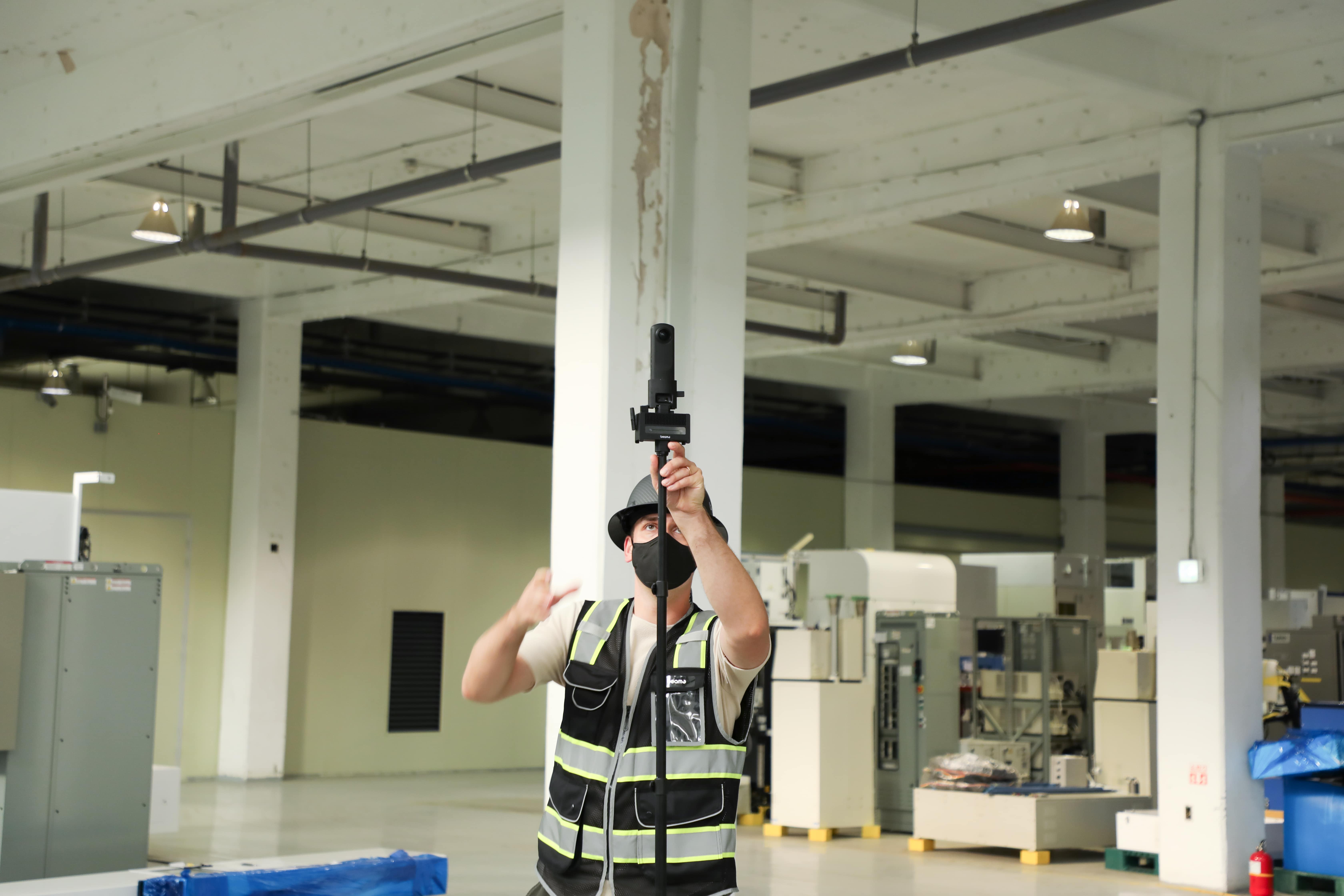 AFTER
After implementing Beamo, NTT Communications can now conduct site surveys faster, using fewer resources:
Planning: Easily retrieve data and documentation from previous site surveys. Examine all the building-related documentation, in one place, and prepare the surveying route on the interactive floorplan. Valuable documentation can also be pulled on the go from the cloud as all documentation is available remotely.
Capturing: Breeze through the building using only a smartphone and a 360° camera connected through the Beamo app. No expertise is needed in order to conduct the survey using Beamo.
Tagging: Useful additional media (pictures, images, videos, memos, etc.) are directly attached through the app in the form of Tags on the building floor plan and automatically uploaded to the Beamo web platform.
ACHIEVEMENTS
As a result, far less travel onsite is needed, and the surveying team can mobilize fewer resources than before (a team of two surveyors can capture up to 80,000 sqm per day by themselves). Site survey processes are optimized and teams' capabilities are maximized. A possible lack of expertise at hand, directly on the field, can also be counterbalanced by later visualization of the 3D view.
SOLUTION II
Using visual communication to boost collaboration performance.
BEFORE
Before using Beamo, NTT Communications' Facility Managers used to compile field generated data manually, producing field reports using Powerpoint while correlating all information. Important issues would stay obscure to C-level executives, lacking a proper way to communicate and display complex information.
The collected information would be hard to retrieve and use again. In addition, remote teams would collaborate on different versions of the same documents, leading to discrepancies in project understanding.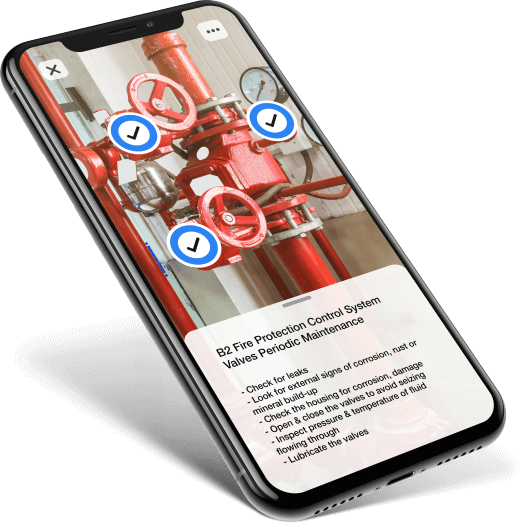 AFTER
After implementing Beamo, NTT Communications is able to improve their workflow through visual communication:
Data Management & Documentation

: Automatically organize surveys by building on a timeline to retrieve information in a few clicks. Systematically manage documents and their versions through the platform to avoid folder sprawl. Manage access levels to safeguard sensitive information.
Reporting: Automatically stitch pictures and media, with location information, directly on an interactive floor plan to speed up reporting.
Collaboration: No more overlapping inspections between different departments since archived surveys can be repurposed. Display all data through an intuitive 3D Workspace that enables visual communication:

Contextualize detailed data within the adjacent space to convey a bigger picture and enable the search for missing information.
Remote teams can share the same perspectives regarding projects and tasks, bypassing specific individual viewpoints.
ACHIEVEMENTS
As a result, NTT Communications was able to involve all stakeholders around the most natural way of representing space: in 3D. Contextual documentation becomes the fuel for drafting optimal field reports.
Beamo enables facility managers to make informed decisions and communicate efficiently with vendors, technicians, engineers, and their superiors.
Want to go for a 360° spin?